God stil, Irma
De seneste to dage har Irmas hovedkontor været ude i det 'virkelige liv', hvor de skulle drive butikken Irma i Rødovre Centrum. De skulle klare alle opgaver i butikken, lige fra kassebetjening til diverse opfyldning af varer.
Personalet fra butikken var nemlig sendt på miniferie, fordi de havde vundet en intern konkurrence. Præmien var, at personalet fra Irmas hovedkontor kom ud og drev Irma Rødovre i to dage, mens personalet holdt en velfortjent miniferie.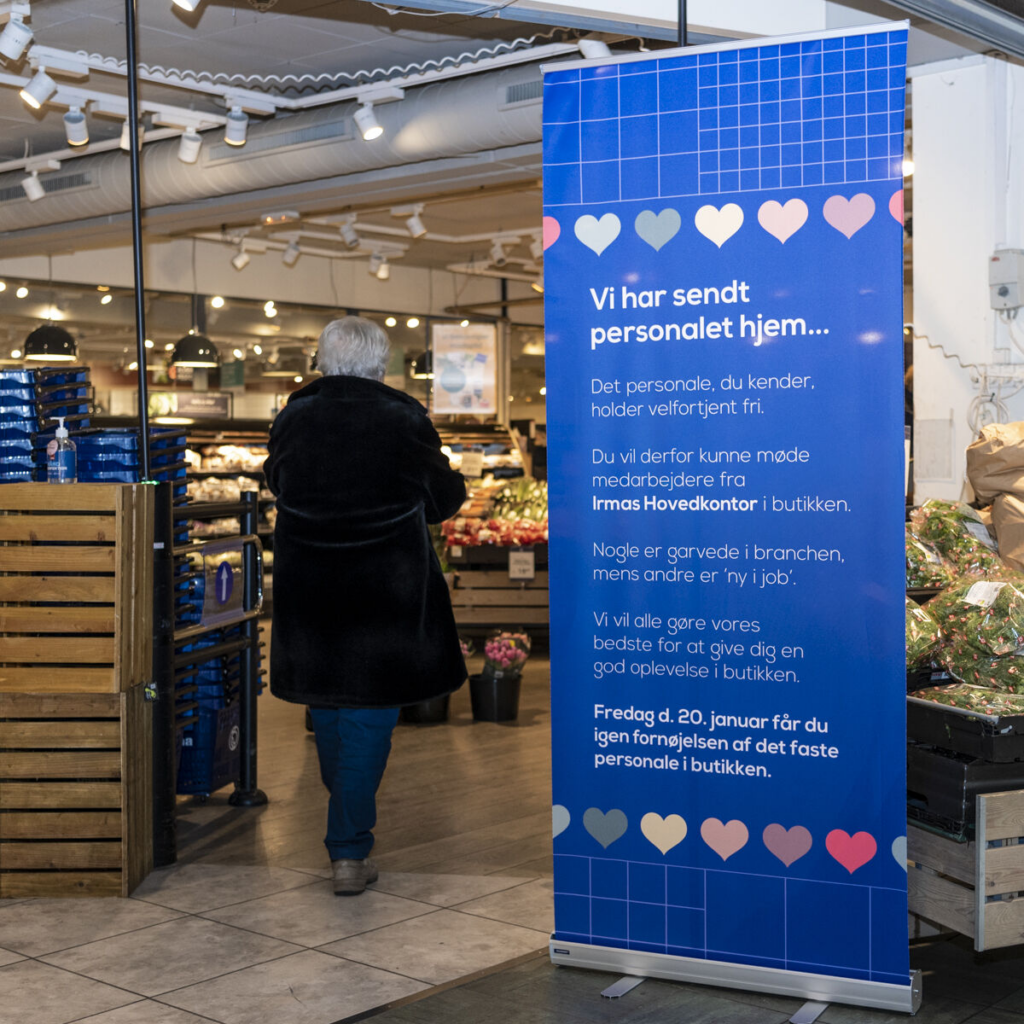 Det er en virkelig god måde for medarbejderne i Irma at fejre en succes de sammen har skabt.
For personalet på Irma's hovedkontor, var det samtidig en helt unik mulighed, for at forstå butikkernes daglige arbejde. Der er ingen tvivl om at det også for dem, gav en masse læring og indsigt i hverdagen i en butik. Er ret sikker på at dette er med til at styrke samarbejdet mellem butik og hovedkontor.
Hvis I har fejret en succes hos jer vil vi meget gerne høre om det. Vi elsker nemlig at dele gode historier og gode tips her på siden.
Photocredit © Irma AS
Relaterede artikler: