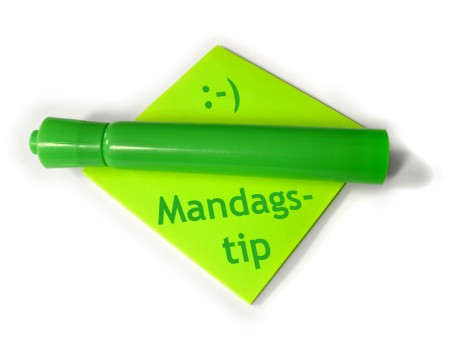 Din mission denne mandag skal udføres i tre trin:
Lav en liste over tre glade mennesker på arbejdet. Tre mennesker (eller to eller fire – du bestemmer), der generelt altid er i godt humør, spreder en god stemning omkring sig og er gode at have. Det kan være en kollega, din chef, én fra en anden afdeling, eller endda en kunde eller måske postbudet!
Tænk over hvad det betyder at have disse mennesker omkring dig. Hvad gør det for dig og for andre? Hvad kan du lide ved det? Hvordan forbedrer de arbejdspladsen og gør dagen gladere?
Find en måde at takke dem på. Vær specifik ud fra de tanker du har gjort dig i trin 2, og lad dem vide helt nøjagtigt hvad deres positive instilling gør for dig og andre omkring jer.
Hvorfor nu det? Jo, ser du: Folk der helt naturligt er glade er en kæmpe fordel for enhver virksomhed eller organisation. Men de ved ofte ikke selv hvor stor betydning deres glæde har for andre omkring dem. Så i dag er dagen, hvor de i hvert fald får det at vide fra dig.
Det er alt for nemt hele tiden at huske på de mennesker der altid er i dårligt humør og smitter andre med det. I stedet for, skal du altså gøre ekstra meget ud af at huske de mange glade og rare mennesker der også er omkring dig.
Vores mandagstips er enkle, nemme og sjove ting du kan gøre for at øge din og andres arbejdsglæde, og starte ugen på allerbedste vis. Noget man kan gøre på højest 5 minutter. Når du prøver det, skriv en kommentar og lad os vide hvordan det gik.
Se alle vores mandagstips her.