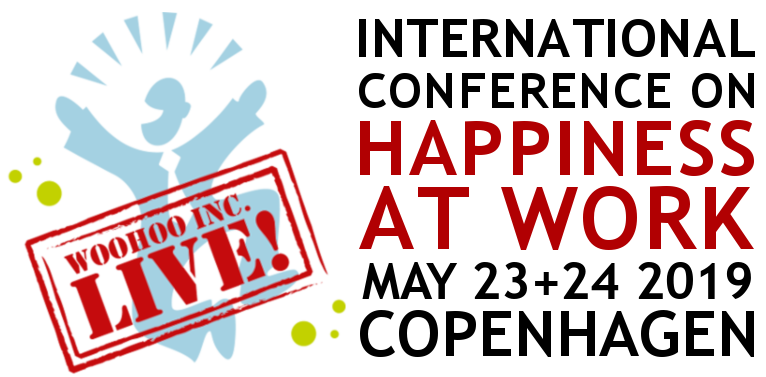 Se de FANTASTISKE talere til vores konference i København
Så er der under 1 måned til vores store internationale arbejdsglædekonference i København og vi glæder os helt vildt. Vi har allerede 175 deltagere fra 20 lande, der kommer for at lære, hvordan de kan skabe gladere og mere succesrige arbejdspladser.
Vi har nogle fantastiske talere på programmet som vil dele både den nyeste forskning, bl.a.:
På programmet har vi bl.a.:
Professor Jochen Menges fra Zürich Universitet om hvordan den konstante travlhed og acceleration skader arbejdsglæden og hvad vi kan gøre ved det.
Rich Sheridan, direktør i Menlo Innovations, om hvordan de har bygget hele deres kultur omkring glæde.
Pia Baagø Skat-Rørdam, HR chef i DHL Express Danmark, om nogle af de enkle og effektive ting de har gjort som bragte dem på førstepladsen i den seneste Great Place To Work undersøgelse.
Arthur Woods fra Imperative fortæller hvordan I kan sætte det meningsfulde arbejde i centrum.
Monika Hilm fra Vienna House Hotels fortæller hvorfor man skal sætte medarbejderne først, hvis man gerne vil have glade kunder.
Mikael Kamber er konferencier for 4. år i træk – han gør det altid fantastisk.
Vi har mange flere spændende talere og workshops, bl.a. om:
Positiv feedback i praksis
Arbejdsglæde i en digital tid
Skriv jeres team-manifest
Hvad kan ledere lære af dansere?
Se hele programmet og køb jeres billetter her.
[price-item item_number="2″ category="Enkeltbillet"]
[price-item item_number="2″ category="Gruppe"]