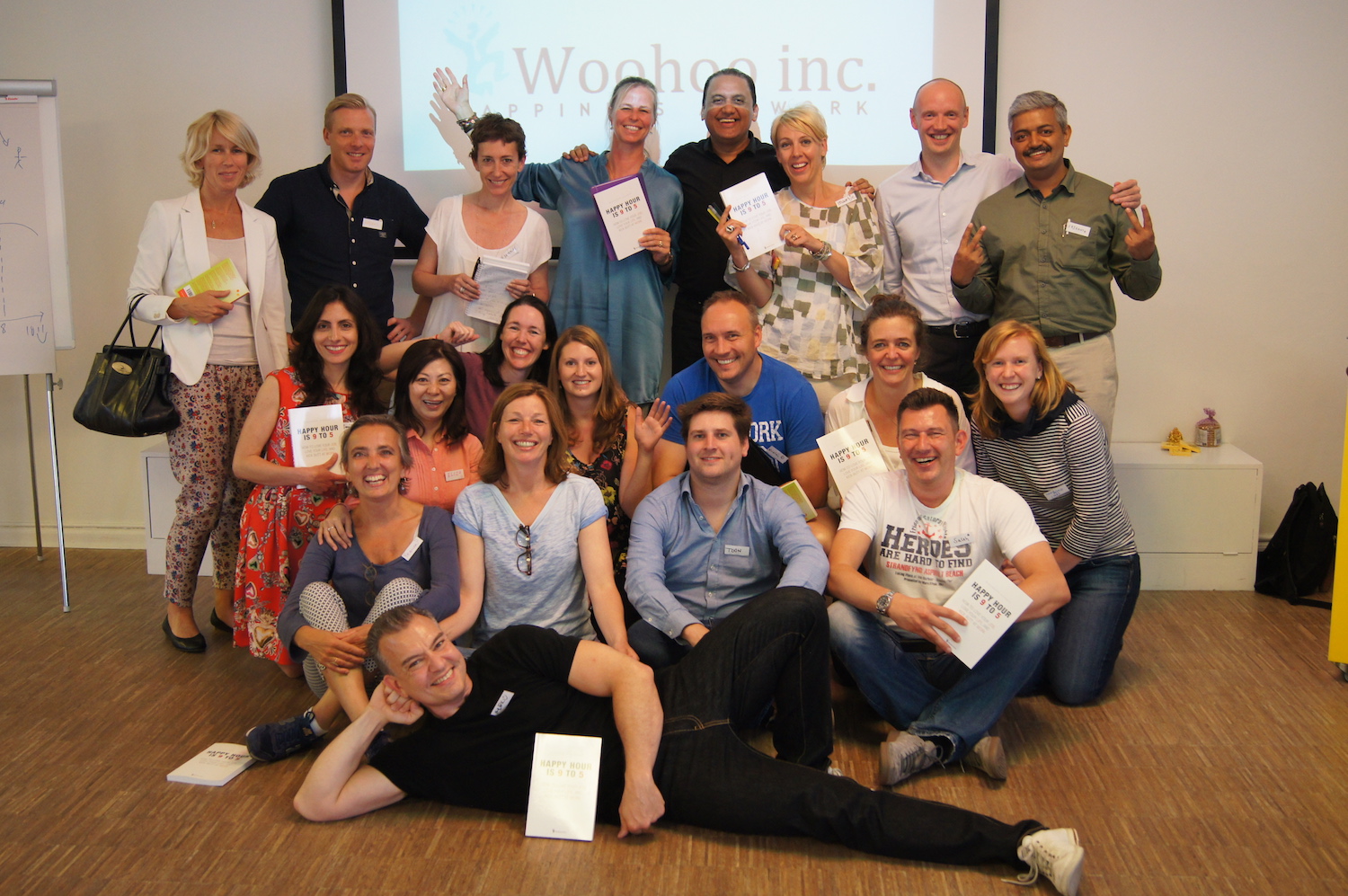 I sidste uge afholdt vi vores 3. internationale Woohoo Academy – den største af slagsen indtil videre. 21 deltagere fra 12 lande (herunder Malaysia, Indien, Kina og Canada) kom til København for at lære alt om arbejdsglæde i vores intensive og dybdegående 3-dages seminar.
Woohoo Academy var et kæmpe hit – deltagerne var i hvert fald meget begejstrede!
De fleste er konsulenter, der skal ud og gøre det samme som vi gør i Arbejdsglæde nu, nemlig at hjælpe arbejdspladser verden over med at skabe glade succesfulde virksomheder. Andre på seminaret var HR folk fra større virksomheder, som skulle blive klogere på at arbejde med arbejdsglæden internt.
Det var 3 intensive dage. Vi fik lov til at dele vores viden om at skabe gladere arbejdspladser – både nogle af de mange videnskabelige undersøgelser der beviser at arbejdsglæde kan måles på bundlinien, men også en masse af de øvelser vi selv har god erfaring med hos vores kunder. Deltagerne fik herudover mulighed for at dele deres bedste erfaringer og tips med hinanden, hvilket var meget givende med en så erfaren og varieret gruppe, det var utrolig værdifuld for både dem og os.
Vores næste Arbejdsglæde Academy afholder vi i New York City, 18.-21. oktober 2016. Lyder det spændende? Læs mere og book en plads her.
Her er nogle af de kommentarer der allerede er kommet ind:
Besides gaining in-depth and latest information on the subject, I have also learnt to pass on the knowledge and tools to professionals and leaders through short keynotes or full-day workshops.
– Mush Panjwani, Hong Kong
The Academy experience in Copenhagen was amazing. Intense, and truly inspiring Very proud of it and totally into my mission of creating happier workplaces now…
– Emilia Cavuoto, Italy