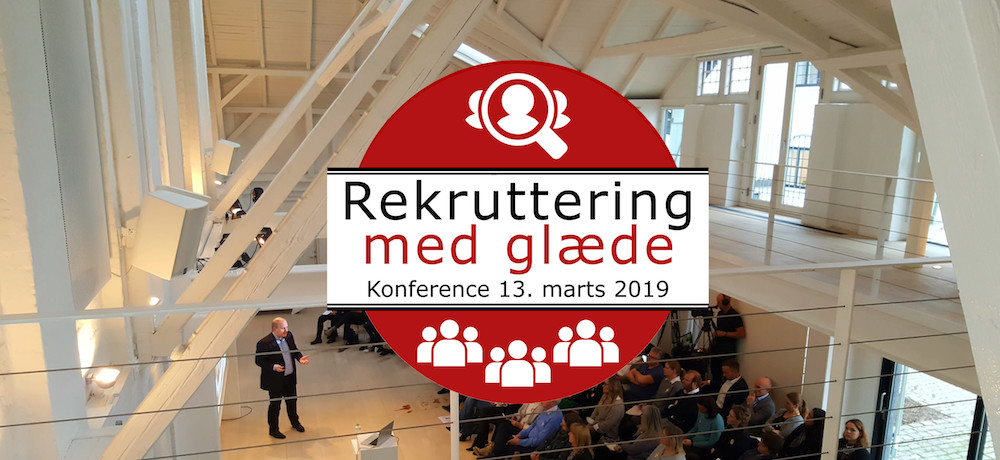 Hvis vi ansætter de forkerte mennesker, kan vi aldrig skabe glade arbejdspladser – og så koster det rigtig mange penge at have alt for høj personaleomsætning. Kom til vores minikonference og lær fra vores fem spændende talere, hvordan I kan rekrutterer med glæde.
Der vil være indlæg om hvordan I finder de helt rigtige nye medarbejdere og gør rekruttering til en proces der skaber værdi og glæde, bl.a. ved at skabe rekrutteringskampagner der fokuserer på mennesket og meningen i jobbet. Men også omkring vigtigheden af at have en god onboarding, det er ikke nok at ansætte de rigtige folk, de skal også have den helt rigtige start hos jer. IRMAs kædedirektør Søren Steffensen vil fortælle om fastholdelse af de dygtige medarbejdere der allerede er samtidig med at forretningen udvikler sig. Søren udtaler: "Så længe motivationen, nysgerrigheden og modet er på plads, så er talent noget de kan skabe grobund for."
Tid: Onsdag den 13.marts 2019 kl. 13:00 – 16:00
Sted: Mogens Dahls Koncertsal, Snorresgade 22, København
Pris: Kr. 850 inkl. moms per person / kr. 700 inkl. moms ved minimum 3 billetter.
Se hele programmet og køb billetter her.