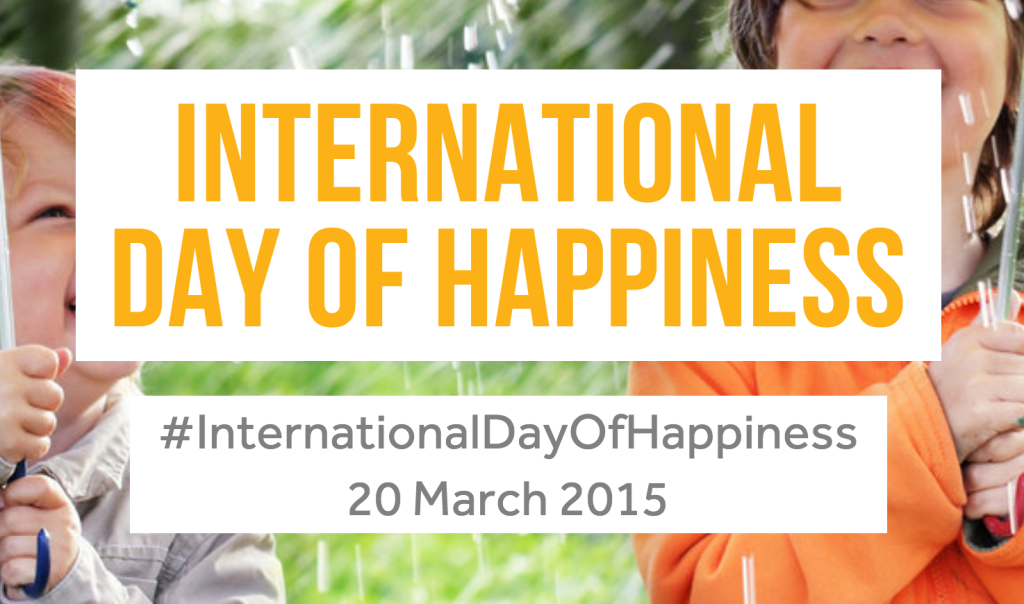 Fredag d. 20.marts er det International Day of Happiness. Hvordan har du tænkt dig at sprede glæde på dagen?
Der er tusindvis af muligheder, jeg giver dig gerne et par eksempler:
Smil til alle dem du møder på gaden, i toget, i supermarkedet – og naturligvis til dine kolleger på jobbet
Fortæl en person hvad du virkelig værdsætter ved ham/hende
Sig tak til en du har glemt at takke – eller send vedkommende et takkebrev
Overrask en kollega med noget positivt – det vi kalder uventet venlighed
Gør noget ekstraordinært for en kunde/klient/borger
Hav hjemmebag med på arbejde
Hav blomster med fra din have og pynt afdelingen med dem
Tilbyd en kollega din hjælp
Hjælp en ældre dame/herre med at pakke varer i supermarkedet
Foreslå dit team at I holder en fælles kaffepause uden dagsorden – bare hyggesnak
International Day of Happiness har til formål at hjælpe os med at have fokus på vores realtioner med hinanden. Hvis vi allesammen gør en lille indsats, og er ekstra opmærksomme på hinanden, har vi gjort en kæmpe forskel.
Jeg har besluttet mig for, at alle jeg møder på min cykeltur på vej til arbejde (ja midt i den travle københavnske myldretrafik), får et smil og et glad godmorgen :-) Fortæl nedenfor hvad du har tænkt dig at gøre på International Day of Happiness.