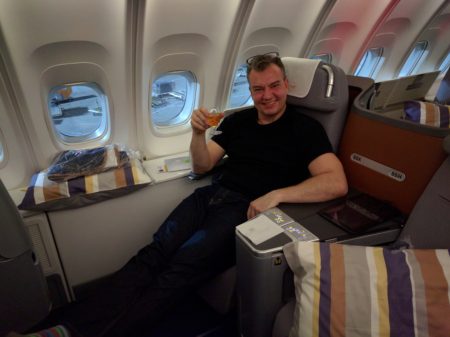 Jeg er tilbage fra en helt fantastisk tur. Først var jeg i Chile for at holde to foredrag for Transbank, Chiles svar på Nets, som håndterer alle kreditkortbetalinger i landet.
Og hold da op, hvor er de glade. De har en helt fantastisk kultur og de er nr. 1 i Great Place to Work i Chile og nr. 3 i Sydamerika.
De er gode til at fejre deres sejre, de har fornuftige arbejdstider og en fantastisk politik for barsel og deres HR chef Patricio Millar har haft fokus på at skabe positive følelser hos medarbejderne i over 20 år. De har også vanvittig meget succes og er nu vokset til 600 medarbejdere, primært IT-folk.
De havde bygget hele deres event op om Inside Out filmen, for at vise hvor vigtige følelser er, så jeg greb chance til at blive fotograferet som min yndlingsfigur fra den film: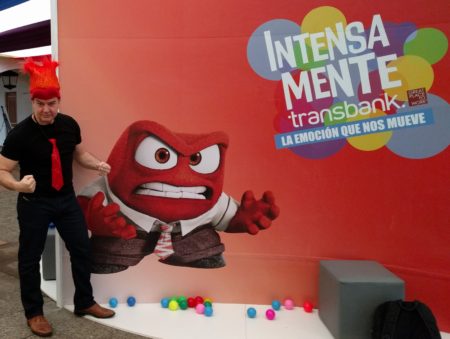 De var VILDE med mit foredrag (stående bifald!) og det passede perfekt ind i deres kultur og deres eksisterende arbejde med at skabe arbejdsglæde.
Fra Chile fløj jeg direkte til Polen for at tale på Kongres E(x)plory i Wroclaw – en superspændende konference om innovation og startup kultur: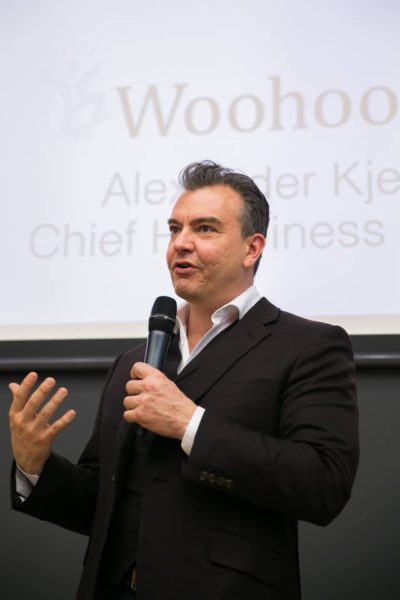 Jeg var i øvrigt svineheldig. En strejke i lufthavnen i München betød at 95% af alle fly var aflyst, den dag jeg kom igennem der. Et af de få fly der rent faktisk fløj, var et der kunne bringe mig til Wroclaw 1,5 time før min tale startede.
Og nu er det bare skønt at være hjemme igen. Næste tur til udlandet er om 3 uger, når jeg skal tale for Royal College of Nurses i England.