Niveau 5 "god morgen" hos Solar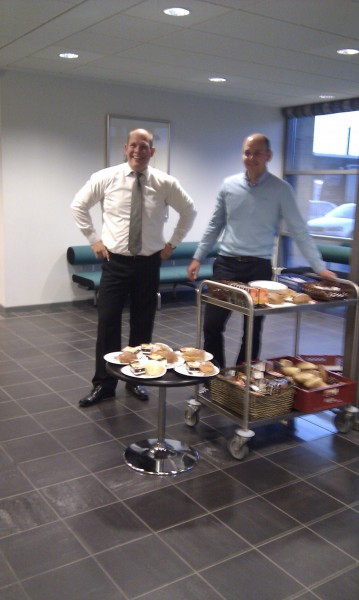 Solar (Danmarks største el-grossist) ville gerne have endnu mere arbejdsglæde, så de har hyret os til at lave 2 heldagsworkshops i deres Københavnerafdeling.
Men det stopper selvfølgelig ikke der. Her til morgen ville deres to ledere (Carsten og Karsten) gerne bidrage til arbejdsglæden, så de stod i døren kl. 7 og tog imod deres medarbejdere med et glad "God morgen" og morgenbrød til alle – totalt et niveau 5 god morgen:
Sådan skal det gøres!
Flere videoer om arbejdsglæde på Arbejdsglæde TV