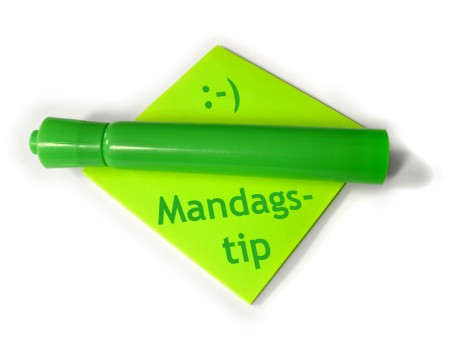 Måske har du aldrig hørt om Stealth disco. Jeg havde heller ikke, men hvis du har lidt mod og et kamera der kan filme, er du godt på vej. Hvis du slår definitionen af Stealth disco op på wikipedia står der:
Stealth disco (or SD) refers to the act of being videotaped dancing or rocking out behind or near someone who is doing something serious and does not notice.
Alexander tog udfordringen op med dette resultat:
Nu er det din tur – bare fyr den af, og skriv gerne i kommentaren hvordan det gik.
Vores mandagstips er enkle, nemme og sjove ting du kan gøre for at øge din og andres arbejdsglæde, og starte ugen på allerbedste vis. Noget man kan gøre på højest 5 minutter. Når du prøver det, skriv en kommentar og lad os vide hvordan det gik.