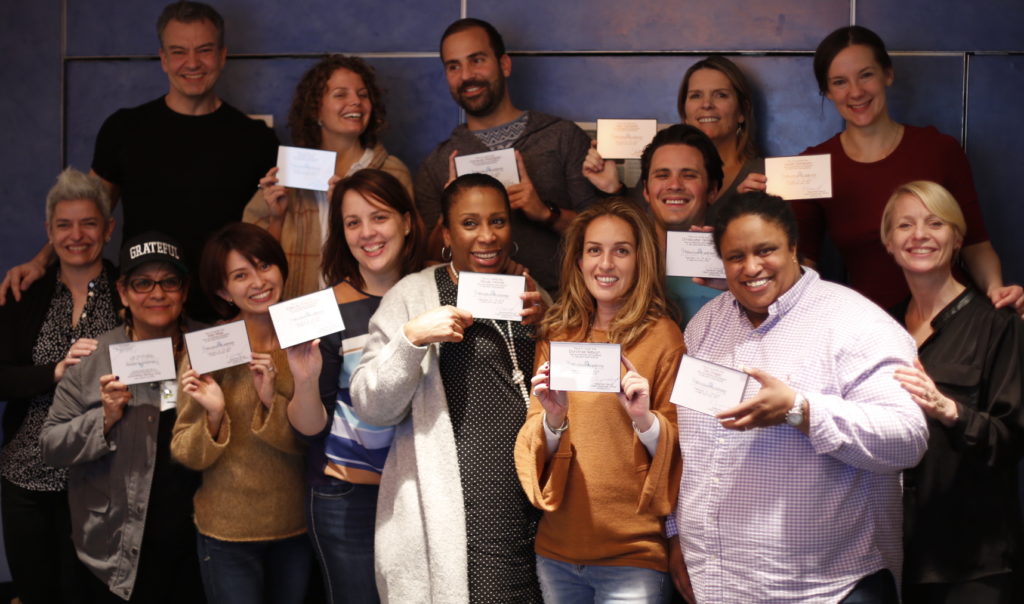 Vi er lige kommet tilbage fra USA, hvor vi har gennemført vores seneste Chief Happiness Officer Academy. Det er vores mest intensive uddannelse, hvor vi på 3 dage tager deltagerne dybt ind i teori og praksis omkring arbejdsglæde og deler den viden vi har samlet over de sidste 15 år.
Vi holdt akademiet på Scandinavia House i New York for deltagere fra 6 lande: USA, Danmark, Frankrig, Tyskland, Israel og Japan.
Og det gik fantastisk. Alle deltagerne bestod den afsluttende eksamen og vi havde 3 inspirerende dage sammen. Deltagernes evaluering har også været fænomenal – alle har givet akademiet topkarakater på 10/10 og skriver bl.a.:
"THANK YOU! This was really fantastic."

"The message was clear and the tasks were helpful. Group work kept engagement high and time for reflection was important."

"I took away so many good ideas about creating happiness at workplaces and a theoretical background about happiness at work."
Vores næste Chief Happiness Officer Academy er i juni i København. Læs mere og køb billetter her.